13 Songs aus eigener Feder sowie ein Cover von Billy Idols Klassiker White Wedding. Wer es nicht erwarten kann bis die 14 monatlichen Singlereleases auf Spotify & Co erhältlich sind, der holt sich hier einfach den digitalen Release oder gleich das Vinyl Album mit dazu.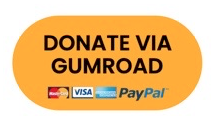 (Secure handling of your donation and secure transmission of your data by Gumroad. Download link to the album will be sent automatically afterwards).
The album was created completely on my own without the financial support of a label and therefore I bear all costs for guest musicians, mix and master and the pressing not to mention Blood, Sweat and Tears. The 25 Euro for the vinyl album are the pure production costs and shipping costs. Every cent more benefits the album production itself.
A detailed documentation of the creation process can be found on Instagram under the Hasthag #whoamithealbum
Testimonials:
" The CD is fantastic! The tunes are great, the musicians are great, the mix is great and especially your guitar is GREAT" – Peter O'Mara

"I am completely blown away by all the musicians and the great songs. Not an uninteresting moment on the entire project. Every track is my favorite" – John Paiva

"I can't remember the last time I heard a record that dynamic." – Sascha Thieltges

"Paul Prem skilfully combines old and new, wanderlust and love of home, pours all this together and thus creates a sensitive eulogy of himself, his companions and old heroes." – CURT MAGAZINE

"So what you get to hear here is a Paul Prem in top form and in an environment that is explicitly tailored to him as a guitarist. A greenhouse with optimal conditions for his art." – Gitarre & Bass
PRESSETEXT
The diagnosis
It took two years (not least because of Corona) - now it's finished: My first completely self-produced album.

"Who Am I!" is - the title suggests it - my definition of the musical comfort zone.

The style I feel comfortable with. The uncompromising way that allows me to create musical pieces without flattery. Without having to offer myself to a market, a label or even a certain genre.

I grew up in a musical home where music was constantly playing and being played and that made me want to learn the guitar at the age of 5. While I was building Lego houses in my living room, I was exposed to artists from Neill Young, The Rolling Stones, Bob Dylan, Leo Kottke, Steely Dan, Free, Emerson Lake and Palmer, and as soon as I was able to play electric guitar, the entire record collection was carefully dissected. There was also Elvis, Ten Years After, Queen, Dire Straits and John Fogerty. As a teenager in the Nineties, there was no way around Guns 'n' Roses, Nirvana or Soundgarden and the advent of acid jazz suddenly opened up new worlds of sound.

The "temporary" end of the song is that all my influences have added up. Never has any musical style managed to win me over 100%. So my live experience consists of Rockabilly, Blues, Jazz, Latin and Fusion, Rock, Singer/Songwriter, BigBand, Soul Bands and of course Party Mukke. I have even played "Oompapa" music

"Who Am I!" is thus simultaneously retrospective and perspective.

An egotherapy in 14 sessions.

The therapy

Jam Like The Dead - initially influenced by the Allmann Brothers and Grateful Dead, the song sets the feeling in the slipstream to music. The wish to play and tour with the great and important musicians and idols and to realize at the end that even if it wasn't as described, you were allowed to go a unique way and finally you are exactly where many would wish to be.



Gotta Roll was the first number I deliberately wrote for the album. I thought about the well-intentioned advice - "forever in debt to your priceless advice" (Nirvana - Heart shaped box) and then simply threw it all out and got going.

Accompanied by those who not only talk, but act. 



One who was not allowed to experience the path anymore is my father, whose abrupt "being torn out of life" (and of course out of mine) finds its processing in Right Time To Go The song is based on the thought of how many important things I can no longer show or tell him. My complete growing up and being grown up. There is also the accusation that he always had to enforce his will, which indirectly led to his early death.

It doesn't matter that Billy Idol had rather an anti-wedding song in mind. White Wedding.
It doesn't matter that Billy Idol had rather an anti-wedding song in mind.

And A Pony , on the other hand, can't come up with a profound background and is just a fun song to play a few guitar solos together with Joe Doblhofer from Panzerballett. And who doesn't want a pony after all?

The title song Who Am I! is all about self-perception and the perception of others. 
Who am I, how do others see me and, above all, how much do social media and its algorithms influence how others see me.
Wer bin ich, wie sehen das andere und vor allem wie sehr beeinflussen Social Media und seine Algorithmen das Bild anderer von mir. Eine durchaus schmerzhafte Erfahrung! Musiker oder Freunde (da muss man unterscheiden) waren regelmäßig fixiert auf eine Momentaufnahme von mir. Ein Hate Song an alle Filter und Algos!

How much time and energy do you invest in yourself, in moving forward, in self-improvement? Where do you realize your goals, wishes and dreams while exploring and discovering the world? 

Does your own river flow into a bigger one, into a lake or even into the sea with its infinite width? Or do you always remain water and not make any progress? This is the feeling described in River To The Lake.

She Only Wants To Dance even though you might be imagining something different on stage. She just wants to dance. Fortunately, my persistence paid off in the end.

We live in an affluent society with completely new problems that I am constantly upset about, which is why my mother suggested: "Then stop bragging, write a song! No sooner said than done, finished was Z'Guadwhich has become especially important in the current situation.

There are people to whom one would simply like to entrust his most intimate thoughts and experiences. I obviously belong to them. I am a Garbage ManDrug career, sex addicted husband, dog dead, mother-in-law unbearable? Whatever! Always give it to me, even if we have never met before.

Growing up as a child of the 80s with a lot of television, it is not surprising that I had to become a series junkie at some point. And I love zombies, which leads us to the next title:

The Walking Bad however are surprisingly vital and constantly busy spoiling the mood of others with their annoying nagging criticism, doubt and negativism. And all this comfortably from the couch. And so, unlike the real ones, these hate-zombies are unfortunately not recognizable in real life.

Coming to A Place in Hell the climax of the therapy sessions is reached. Victims of abuse belong to my closest environment and thus to their own lives. And offenders. Here I can say what I did not succeed in dealing with the clumsy handling for half a lifetime. No further questions. 



And often it is just these people who have had a bad experience in childhood from whom one hardly ever hears whining and eternal "Mimimi". It's not Backstage At The Operabut a successful attempt to get the best out of a lifetime. Because at the risk of it really being the last one: Be fucking nice to each other!

... and make yourself a good coffee with the last song Caffeine 😉

The healing

Yeah! Each instrument is played, sung and mixed by me! So I thought…. What started as a pure solo project turned into a cooperation with drummer Jason Cooper from Memphis, whom I got to know through Instagram. His input led to the songs gaining more and more substance. This also prompted me to look for a really capable singer. 

My preferred candidate Chris Cornell was unfortunately no longer available due to tragic circumstances and my search led me to Cyler James Holverson, whose first contribution touched me immediately (then Los Angeles came under lockdown and it was not possible to get him into the studio for almost 3 months). For a few songs my cruiseshipbuddy Florian Braun appeared without alternative (he was then also stuck for 6 weeks in the port of Marseille on the MS Europa 2) and to my absolute delight a friend from schoolband days Thorsten Nathan offered to sing the remaining numbers. The vocals were complete and via social media drummer Jack Beddis (UK), saxophonist Martin Seiler (New York) and pianist James Hurley joined in to contribute their talent. I experienced my personal fanboy moments thanks to Joe Doblhofer and of course the legendary Thomas Lang.

With him I had the pleasure to go for a coffee in Los Angeles in 2019 (which song idea came up? You'll guess it!) and to my great enthusiasm he also liked my two instrumental pieces so much that he contributed the drums. The icing on the cake on the bass was provided by Johannes Ochsenbauer and André Schwager, with whom I have been friends since our student days.

Thus, a planned solo effort turned into a matter of the heart with international participation and many influences from outside and, at least with regard to the line-up, social media was still good for a positive surprise.

The psychiatric drugs:

For all gearheads a small overview of the signal chain and instruments used:

The recording situation in a house requires a well thought-out concept to get a good sound even at low room volume. So the setup was as follows:

- guitar -> OD/MOD -> amp -> Grossmann Isolation Cab -> Shure SM57 und Sennheiser 906 -> UAudio Apollo -> Logic

- bass -> UAudio Apollo -> Logic

used guitars:

Fender '78 Strat, '66 Tele

Xotic XS4 (Josh Smith) Strat

Gibson '80 ES 335, '94 Les Paul Standard, '96 Les Paul Studio (Goldfoils for Slide), '69 SG, '68 Melody Maker

Epiphone '53 Regent

70ies Guyatone Pedal Steel

Fender und Taylor Akustiks

Amps:

Fender '64 Showman

Suhr Badger 18

Fender Pro Junior Clone

Overdrives und Mods:

T. Jauernig Kollmanation

Vertex Dynamic Distortion, Steel String

Maxon SD9

Xotix RC Booster, EP Boost

Fulltone Octafuzz

ZVex Fuzzfactory

Eventide H9

Electro Harmonix Qtron, B9, Synth9

UAudio Plugins Delay/Reverb

Lovepedal PickleVibe, Babyface Tremolo